Gallery

We complete the work ourselves. Other tile companies will send the lowest price subcontractor out here to do your work. We don't outsource, ever. When you hire us to install your ceramic tile, marble, porcelain, you can be certain there's no middle man to overcharge you.
---
Work executed in Miramar FL -- September 2008
---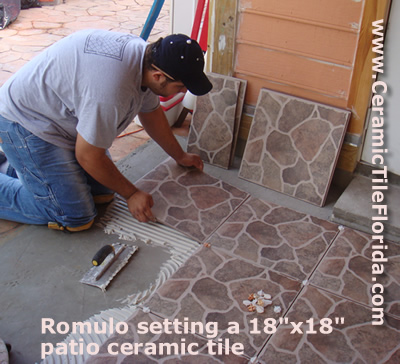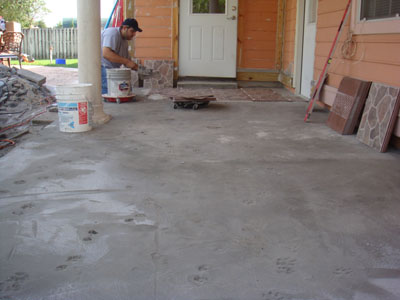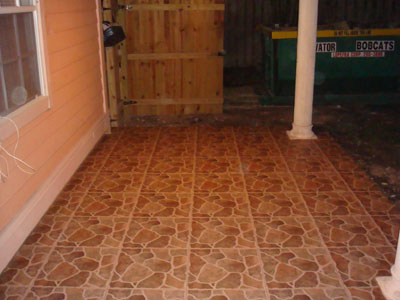 Here's another angle of the finished project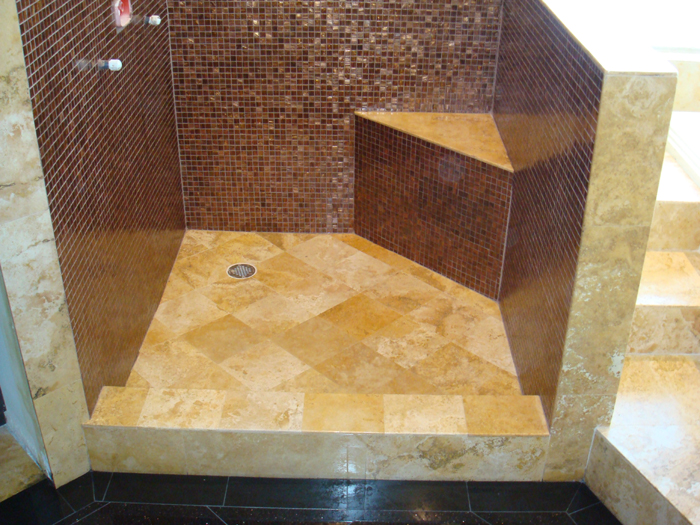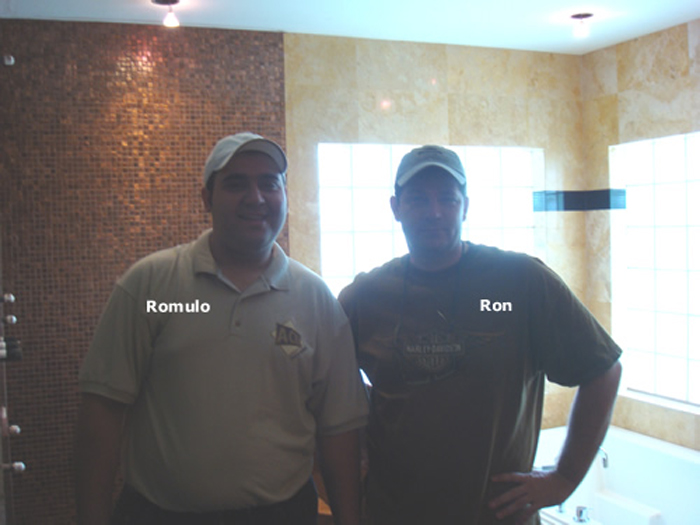 Mr. Ron
5929 NW 59 Ave Parkland FL
954-661-27##
N727rc@#######.net
(After a free estimate visit we are allowed
to provide Mr. Ron's contact reference.
Mr. Ron admired the marble setting that was completed--entire house).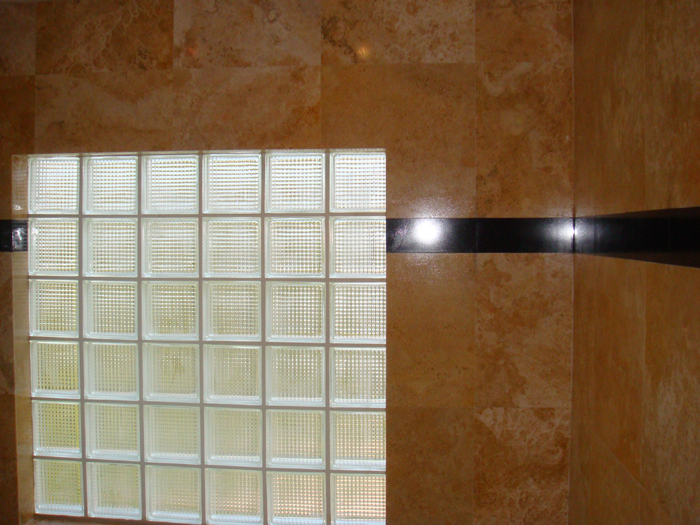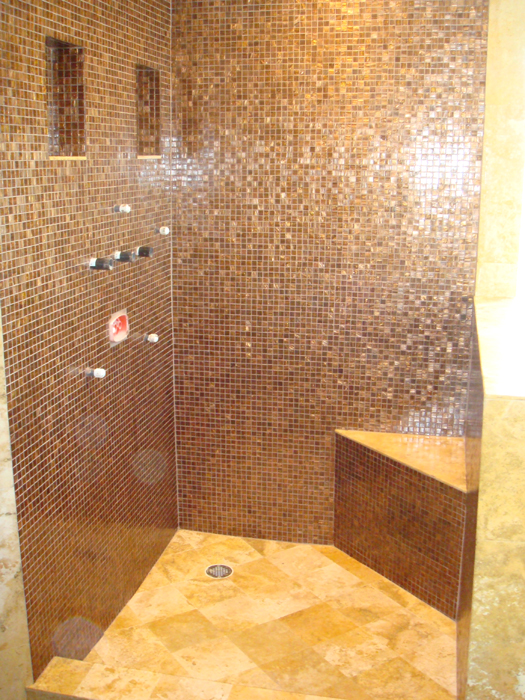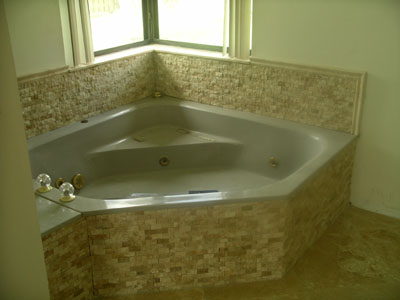 Bathroom tub installed by ACIS Tile and Marble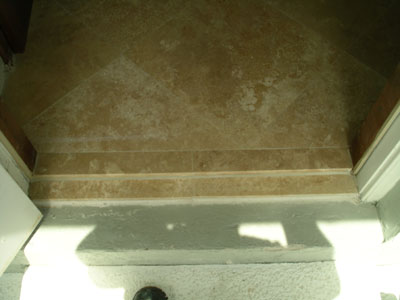 This is a threshold built with marble by the pool door. Entrance to the bathroom.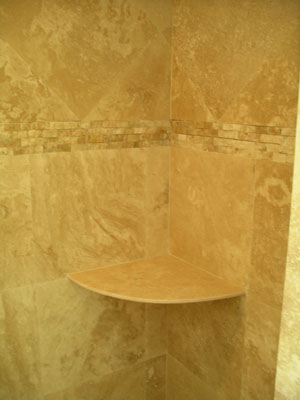 Marble Corner shelf. Notice the eye look listello. Very charming.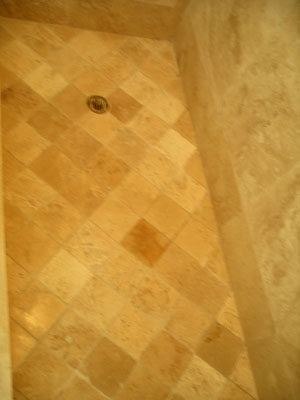 Shower pan built with tumbled stone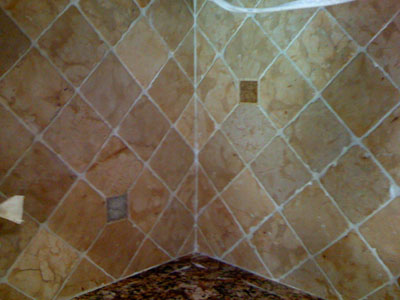 Beautiful backsplash tumbled stone (4"x4" diagonally installed. Notice the perfection on the installation. The line continuation from left to right and right to left is obeyed rigorously)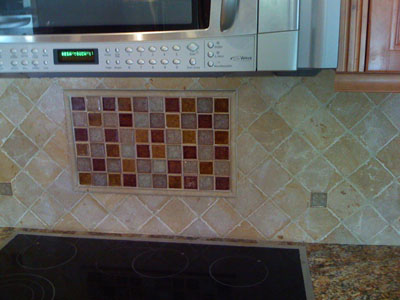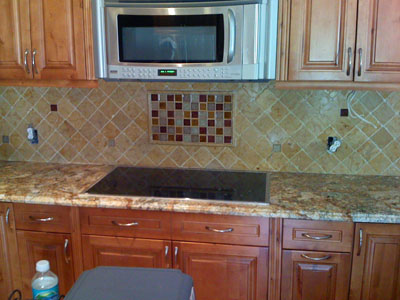 Beautiful backsplash tumbled stone with a glass tile design (1"x1"). Note that the glass design is perfectly centered with the stove and the microwave. The inserts on the right and on the left serve as parameters to enforce symmetry.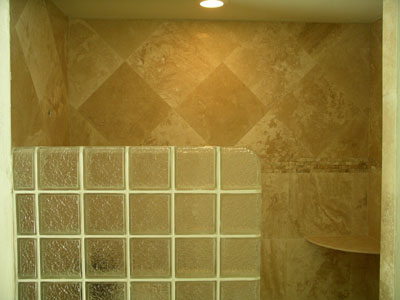 Glass Wall and Back wall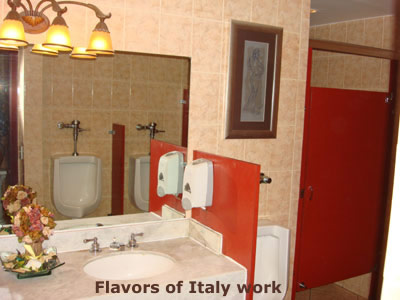 We've completed a bathroom remodeling at the Flavors of Italy restaurant. To this today we get lots of new clients as a result of patrons seeing the quality of our work. The owner of the restaurant, Mr. Barisone, invites you to take a look at the quality of our work. Please visit the Flavors of Italy Restaurant at:  3111 N. University Drive Coral Springs, FL 33065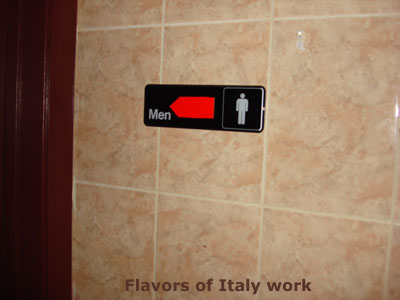 This is a commercial installation on walls of a famous
restaurant in Coral Springs. 12"x 8" bathroom tile.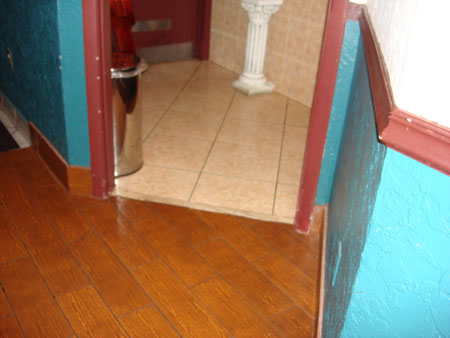 Flavors of Italy job ceramic tile job in Coral Springs Florida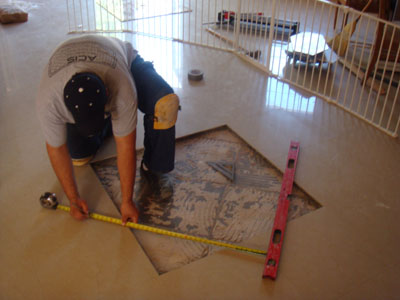 This is Romulo measuring an area to install a medallion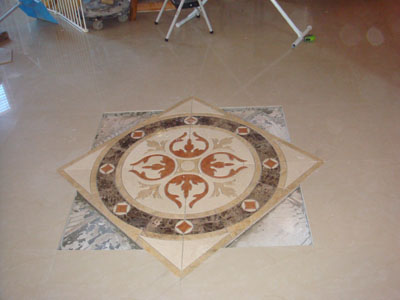 Here's the medallion almost complete. We, at ACIS Corp take immense pride at we do. We suggested to the client to have granite installed next to the medallion. It would give the design a nice contrast. Take a look at the next picture.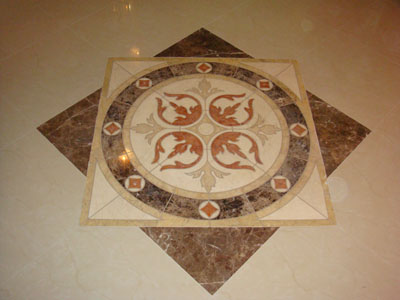 Here's another angle of the medallion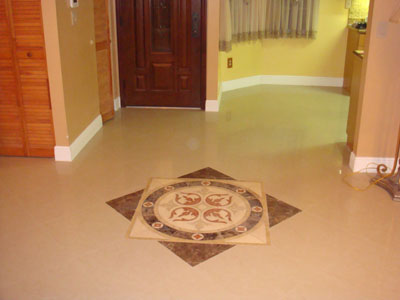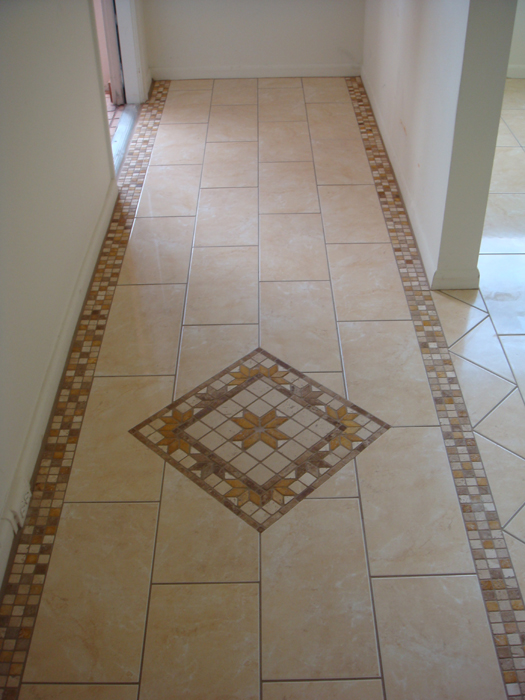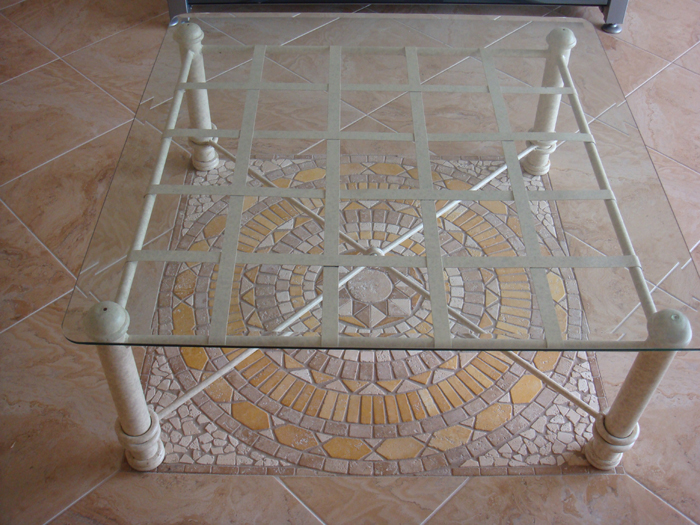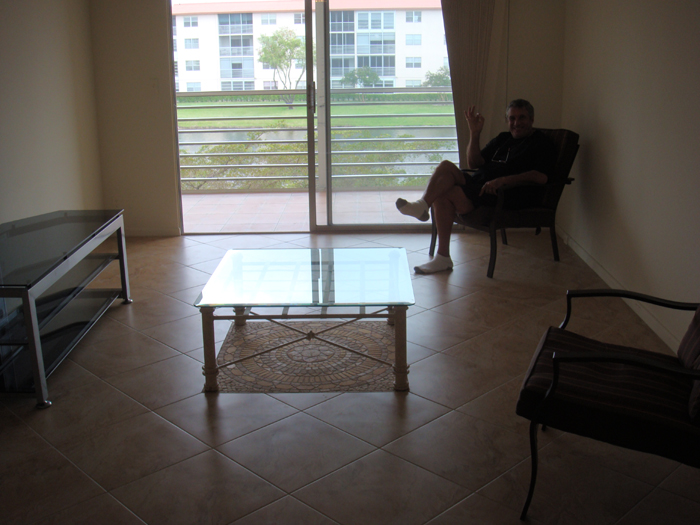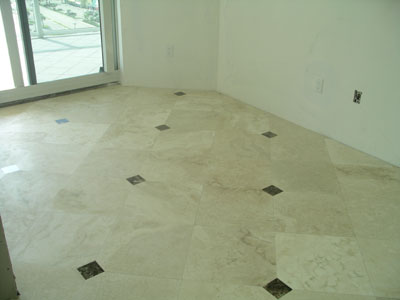 18"x18" diagonal marble with inserts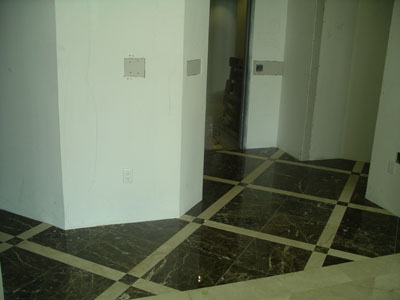 Diagonal design marble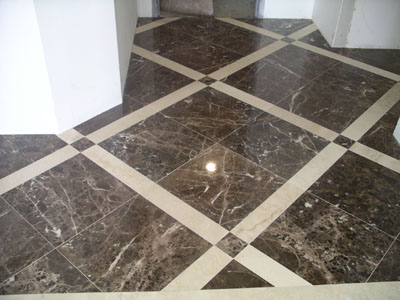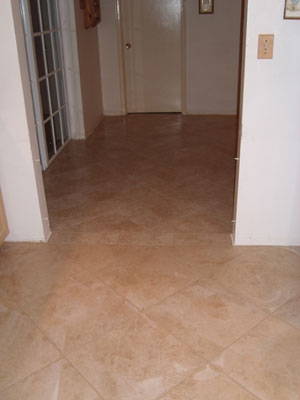 18"x18" porcelain with regular space. Notice the cuts around the baseboard. You cannot see the gaps between the tile and the baseboard.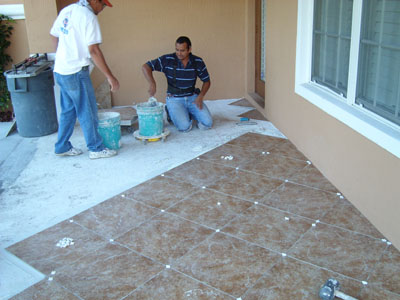 BEFORE: Porcelain tile with regular space. Being installed diagonally. Notice how we keep our site job in organized and clean condition.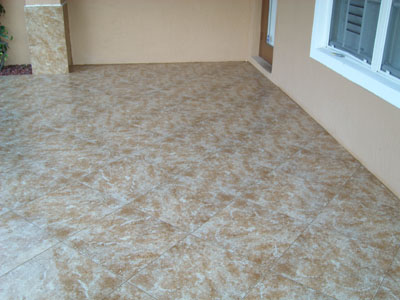 AFTER: The finished work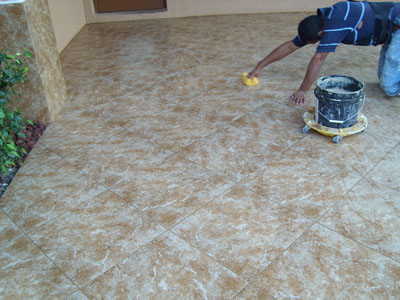 At this stage of the work, we are cleaning the grout's film.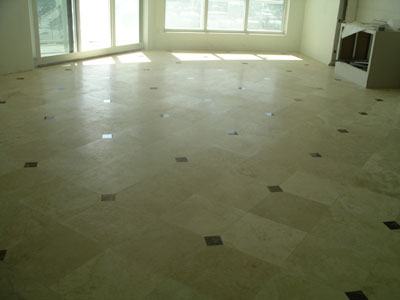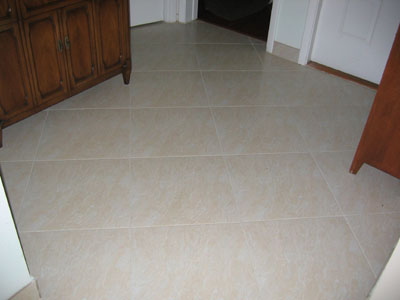 Finished floor. 18"x18" rectified tile with butt joints.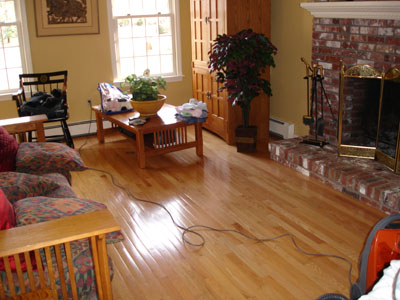 Finished hardwood floor installed by ACIS Tile and Marble

This is a French pattern installation. This is a very intricate combination of shapes that requires skillful technicians to perform the task. And ACIS Tile and Marble after installing hundreds of thousands of square of marble throughout South Florida, has mastered the process.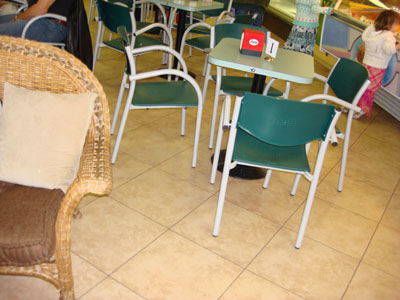 This is a 18"x18"  porcelain with regular joints installed diagonally.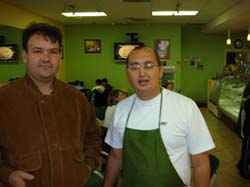 This work was installed for Mr. Eduardo Fernandes at:
Cornerstone Gelato Ice Cream
3980 W. Hillsboro Blvd Deerfield Beach, FL 33442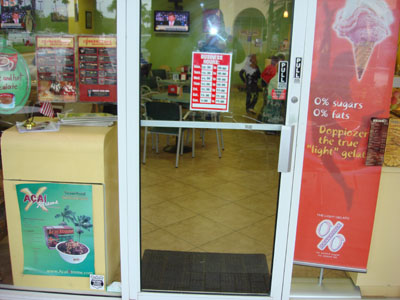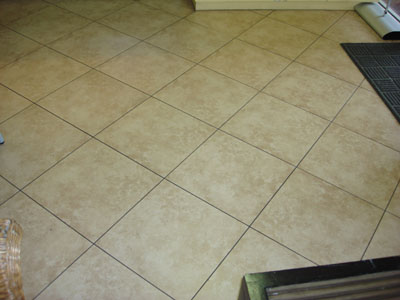 And here is another angle of the work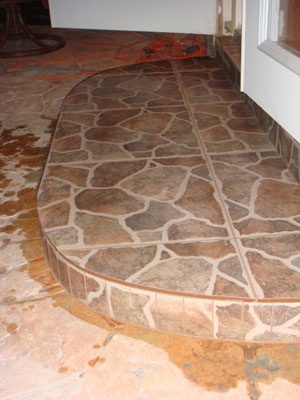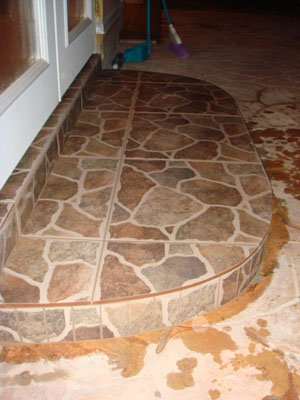 Steps built with patio tile. After the clean up process, it's still wet.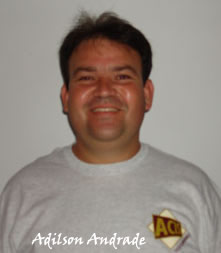 561-756-4910 (direct line)


Testimonial about this work
---

Before

After

Click here for the testimonial about marble installation work at Southwest Ranches FL

Footage during installation of work at Southwest Ranches FL